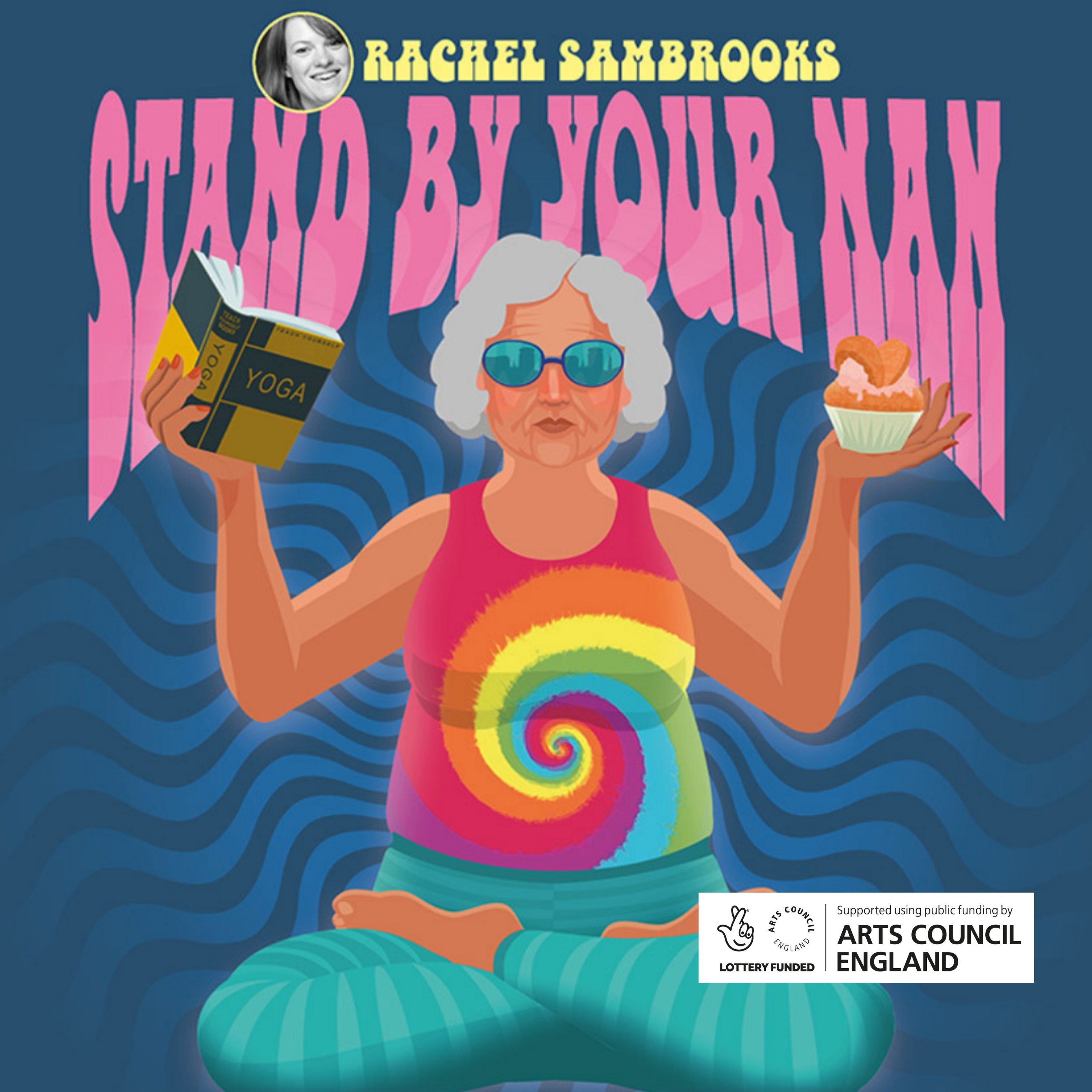 Did your Nan have Gran Designs? Or was she more of a Nandoes? Stand By Your Nan is a limited series of 8 episodes with interviews, stand up stories around me and my gran and stories from the listening community. A virtual hug, cup of tea and poignant discussion on redefining our elders from writer/comedian Rachel Sambrooks. Funded by Arts Council England, co producer Steve Keyworth and with music from Lewis Barfoot.
Episodes
Saturday Jun 26, 2021
Saturday Jun 26, 2021
Episode 3 features an interview with special guest comedian Steve Day. Talking about legacies, memoir, who you think you are and the extraordinary lengths we go to, to avoid being ordinary. What do we leave when we go? 
The interview was recorded during lockdown over Zoom and there may be some audio distortion. 
Stand By Your Nan was written and performed by Rachel Sambrooks, with music by Lewis Barfoot and co-produced with Steve Keyworth. Supported by Arts Council England with a National Lottery Project Grant.